Rohan Ward Designs often works with interior designers, architects and contractors to collaborate on projects. Having studied Furniture Design and Woodworking at Australia's Canberra School of Art, along with over 10 years of practical experience, RWD has the expertise, knowledge and technical skills to create the most high end pieces for your clients with the utmost professionalism and attention to detail. From complicated joinery to old-world woodworking methods, RWD is skilled in working from CAD drawings, resolving construction methods and meeting the specific requests from your clients. He often incorporates other materials into the work, such as metals, upholstery, veneer inlay, glass, stone, and rare hides and leathers (Sting Ray, Goat Skin, etc.).

High Gloss Black End Table. Chicago, 2014.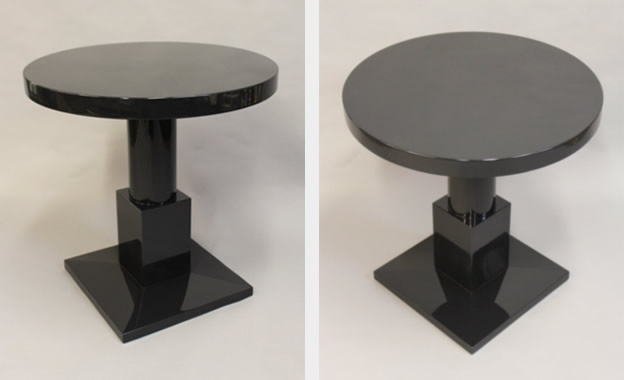 Sofa table, made from Aformosia. Chicago, 2014.

Pair of Rift Oak End Tables.

Pair of Macassar Ebony End Tables.

Pair of Crotch Mahogany Cabinets with Parchment (Goat Skin) doors. Chicago, 2011. 

3 Tier Side Table made from Sapele. Chicago, 2011.

Mahogany Console Table. Chicago, 2011.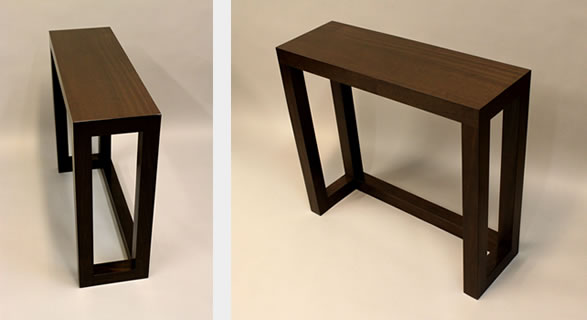 Pair of Cocktail Tables made from Mahogany (base) and painted top. Chicago, 2011.

Cube Table made from Walnut. Chicago, 2011.